Welcome to the second Dyslexia Manchester blog.
I was going to write about What is dyslexia ? What people think it is? and how Dyslexia and affect your child.
But I saw this interesting poem while I was surfing the net and thought I share it with you.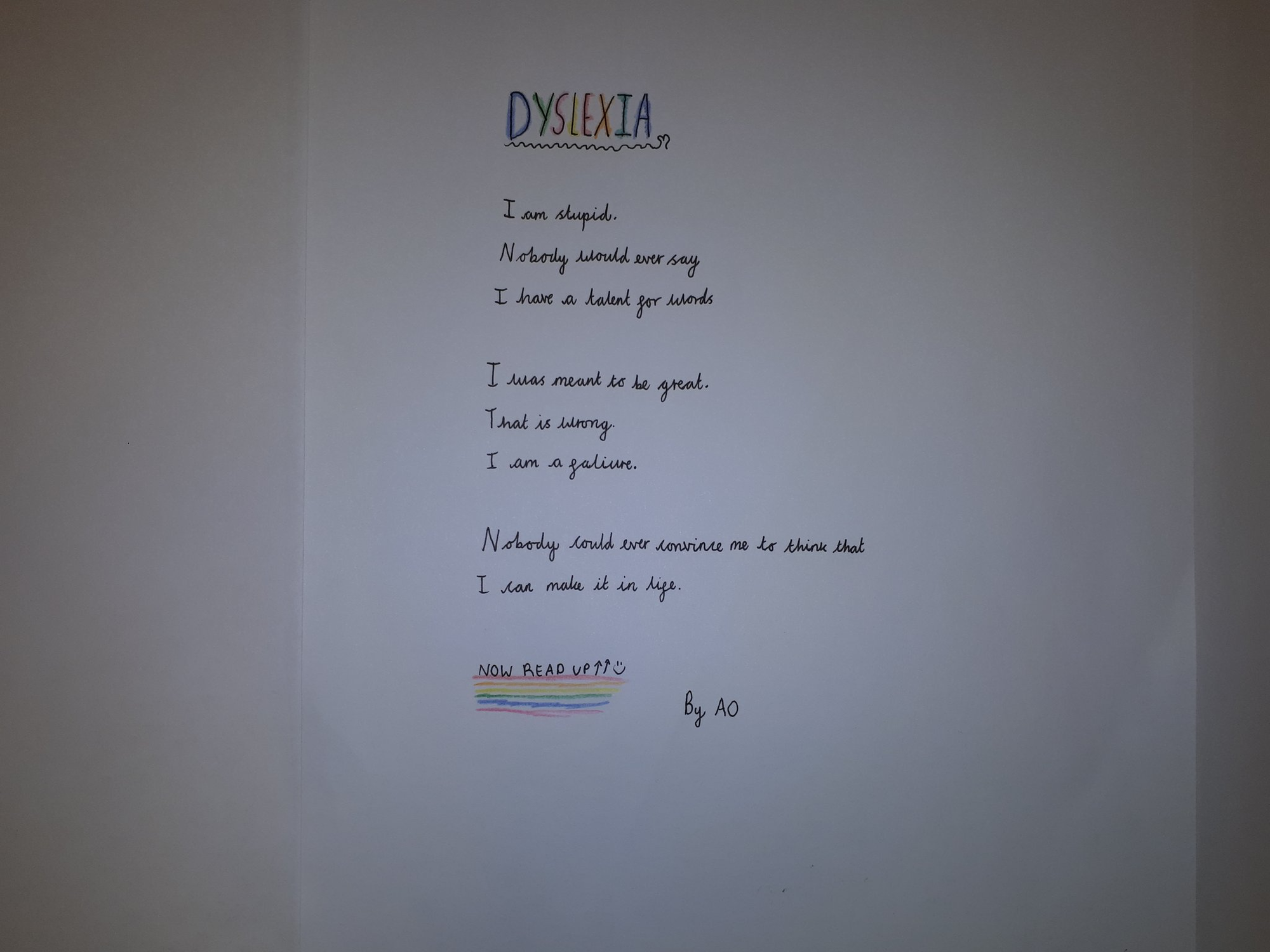 From The Independent i.e
A poem written by a 10-year-old has warmed hearts online for its poignant double meaning and insight into the treatment of people with dyslexia.
Teacher Jane Broadis shared the verse, known as a palindrome for having different interpretations depending on which way it is read, on Twitter on Wednesday night and it has been liked more than 100,000 times since.
Sharing a picture of the poem, she wrote: "Today in Y6 we looked at poems that could be read forwards & backwards. I was stunned by this one written by one of my 10 year olds.
"Please share – I would love her work to be appreciated further afield. I wonder if it could even find a publisher?"
The poem reads -
"I am stupid.
Nobody should ever say
I have a talent for words
"I was meant to be great.
That is wrong
I am a failure
"Nobody could ever convince me to think that
I can make it in life."
Reading this made me realise this is why I do this .. supporting students with Dyslexia and Literacy challenges.
I promise I will post on Monday about " What is dyslexia?"
Please leave responses or comments in the comments box.
Have a good weekend - see you Monday.